LONDIS N16
76 Fountayne Rd, London N16 7DT
Family-run shop in Stoke Newington
Food on Tuesdays + Fridays
🌀 and ALOT more!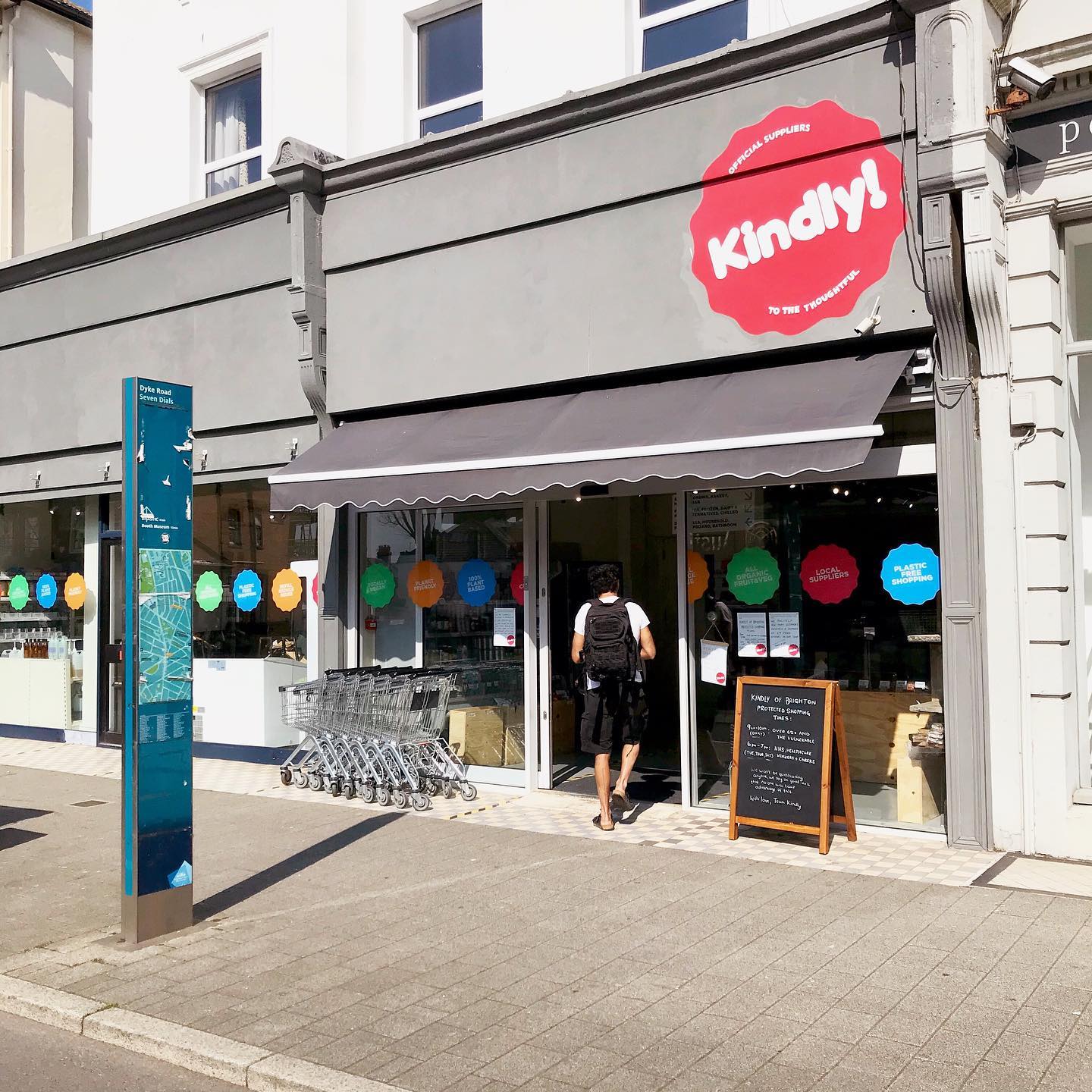 KINDLY
110-114 Dyke Rd, Hove, Brighton BN1 3TE
An eco-friendly supermarket in SevenDials, Kindly excels at selling unpackaged baked goods, locally produced produce and organic fruit & veg at accessible prices.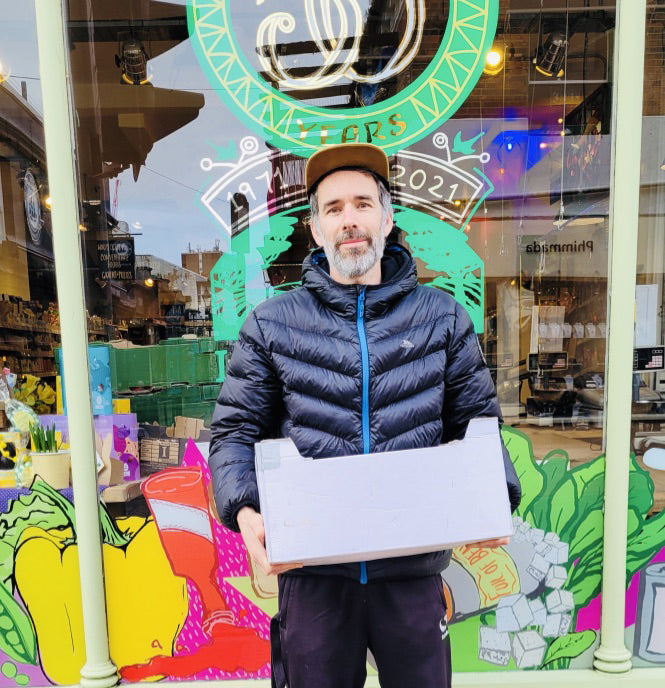 INFINITY FOODS COOP.
25 North Road, Brighton, BN1 1YA
Set in the heart of Brighton's North Laine, Infinity Foods Cooperative has one of the largest selection of organic and natural vegetarian and vegan foods, cosmetics and household items in the South East.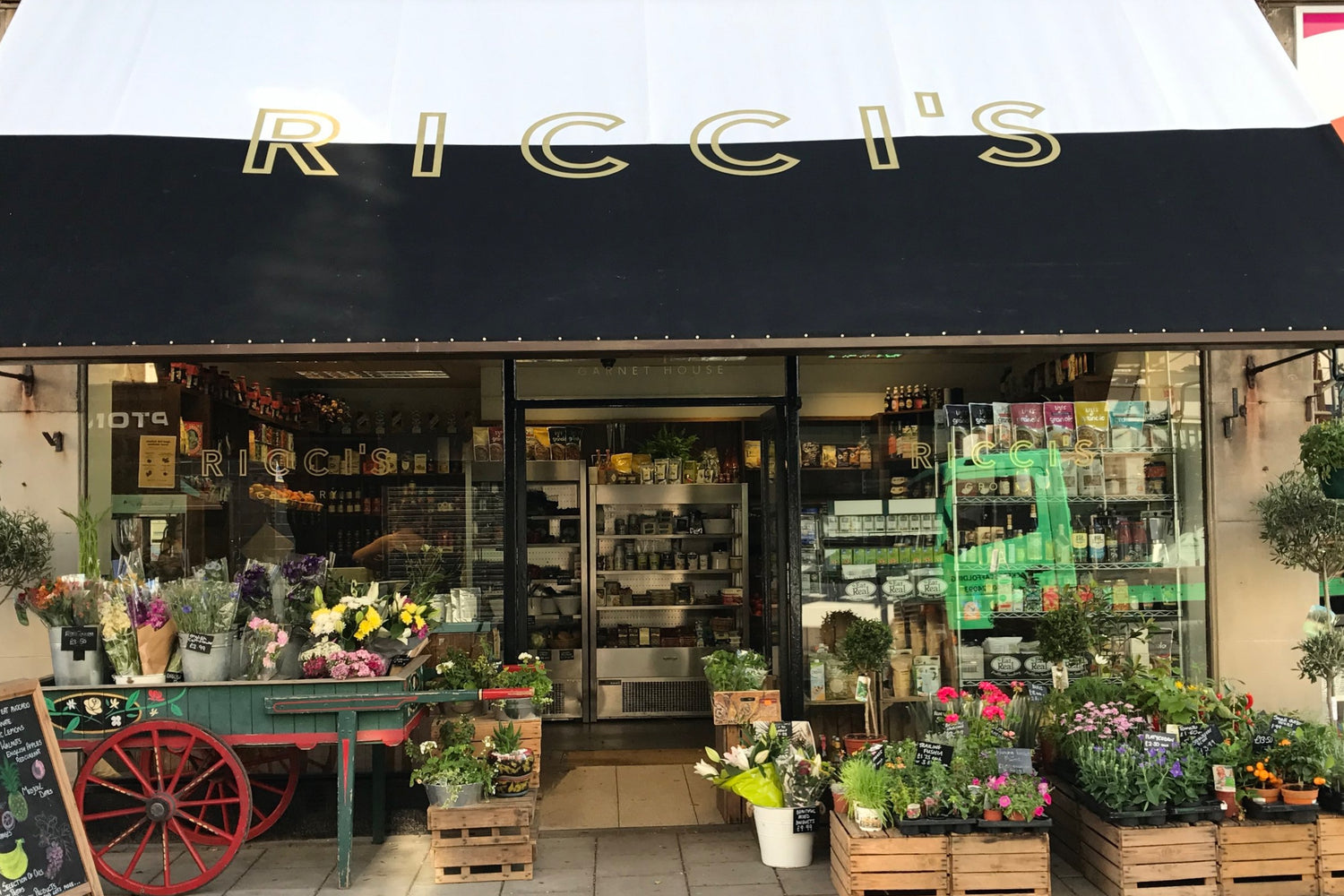 RICCI'S GROCERY
Ricci's, Kemptown, Brighton BN2 1EU
A traditional grocery store selling fruit, vegetables, flowers and wholefoods in the heart of Kemptown village. All the fruit and vegetables are sourced carefully and locally where possible to ensure that the taste and flavour are excellent.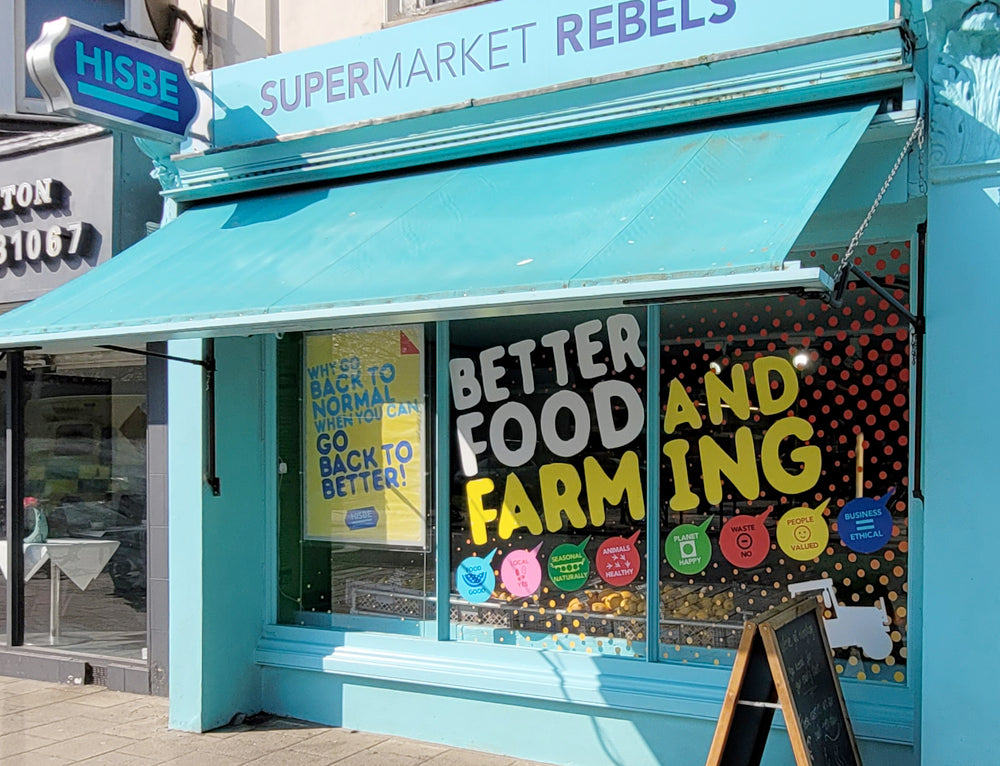 HISBE / BRIGHTON
21 York Pl, Unit 20, Brighton, BN1 4GU
HISBE is a revolutionary supermarket proving that Brighton really does rock, by making it easier to be a good consumer. Rather than tinkering around the edges of responsible shopping, HISBE is going all-out to challenge the supermarket status quo and prove things can be different.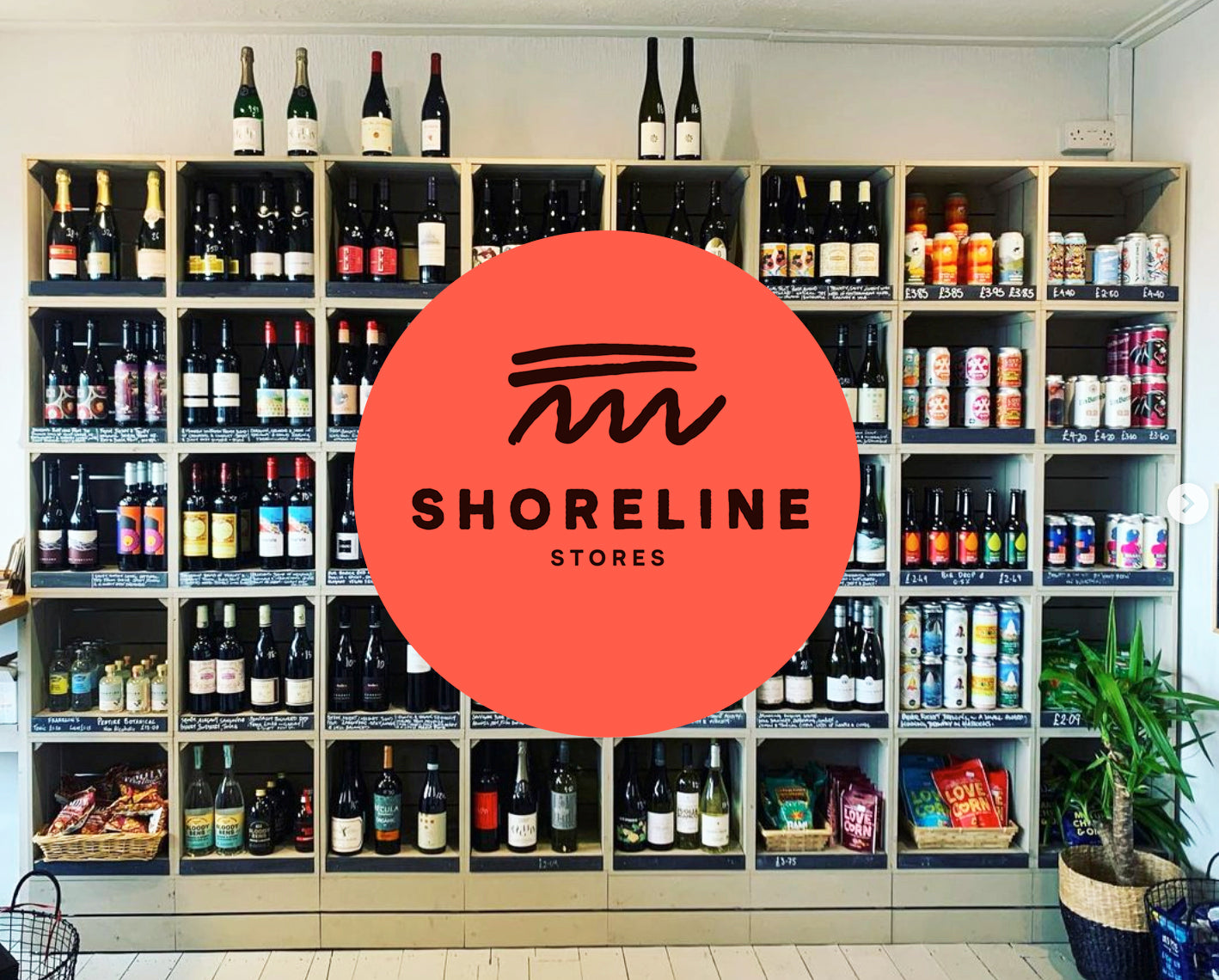 SHORELINE STORES
337 Kingsway, Brighton and Hove, UK
Championing local producers & suppliers, Shoreline Stores stock organic wines, produce, cheeses, fresh bread & the rest! :)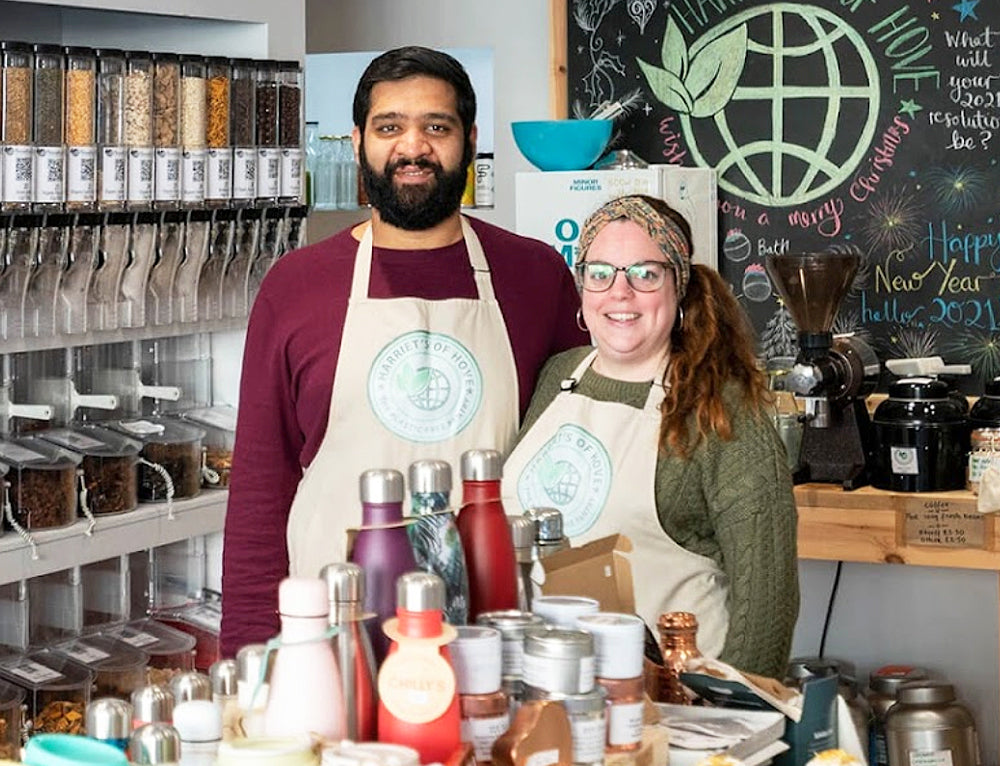 HARRIETS OF HOVE
Address : 48 Blatchington Rd, BN3 3YH
H.O.H. offer a wide variety of organic vegan food, gifts and eco-friendly household products to buy in store and online.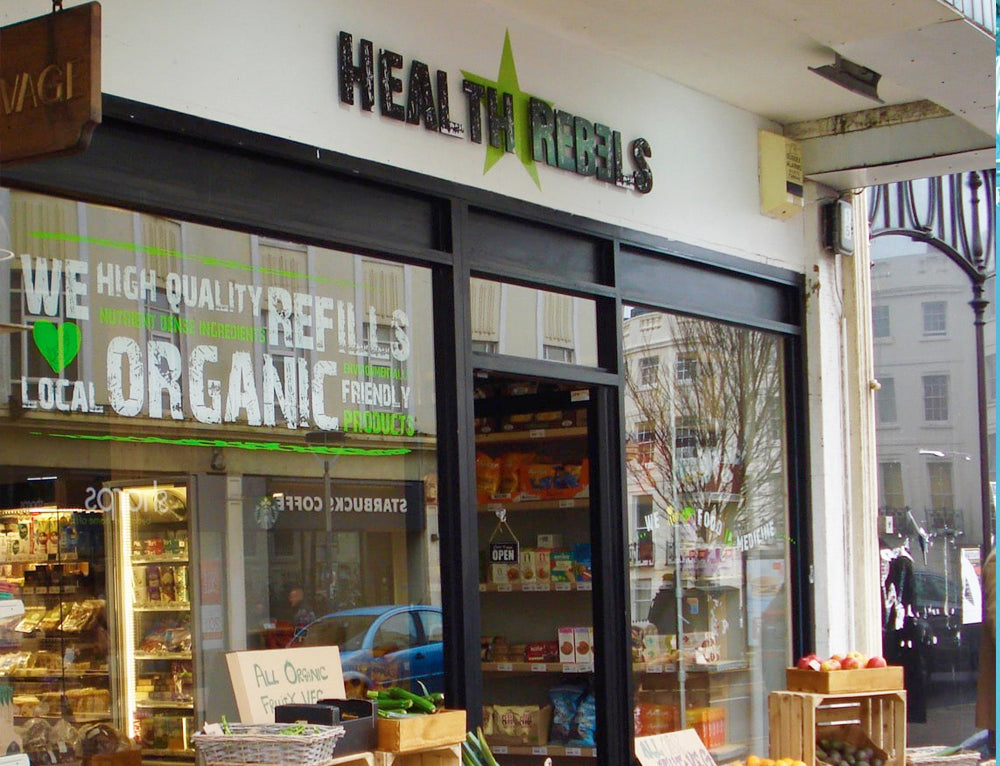 HEALTH REBELS
85 Western Road, Hove, BN3 1JB
This organic grocer and store sells unpackaged organic fruit and veg, as well as a range of refills and locally-produced products.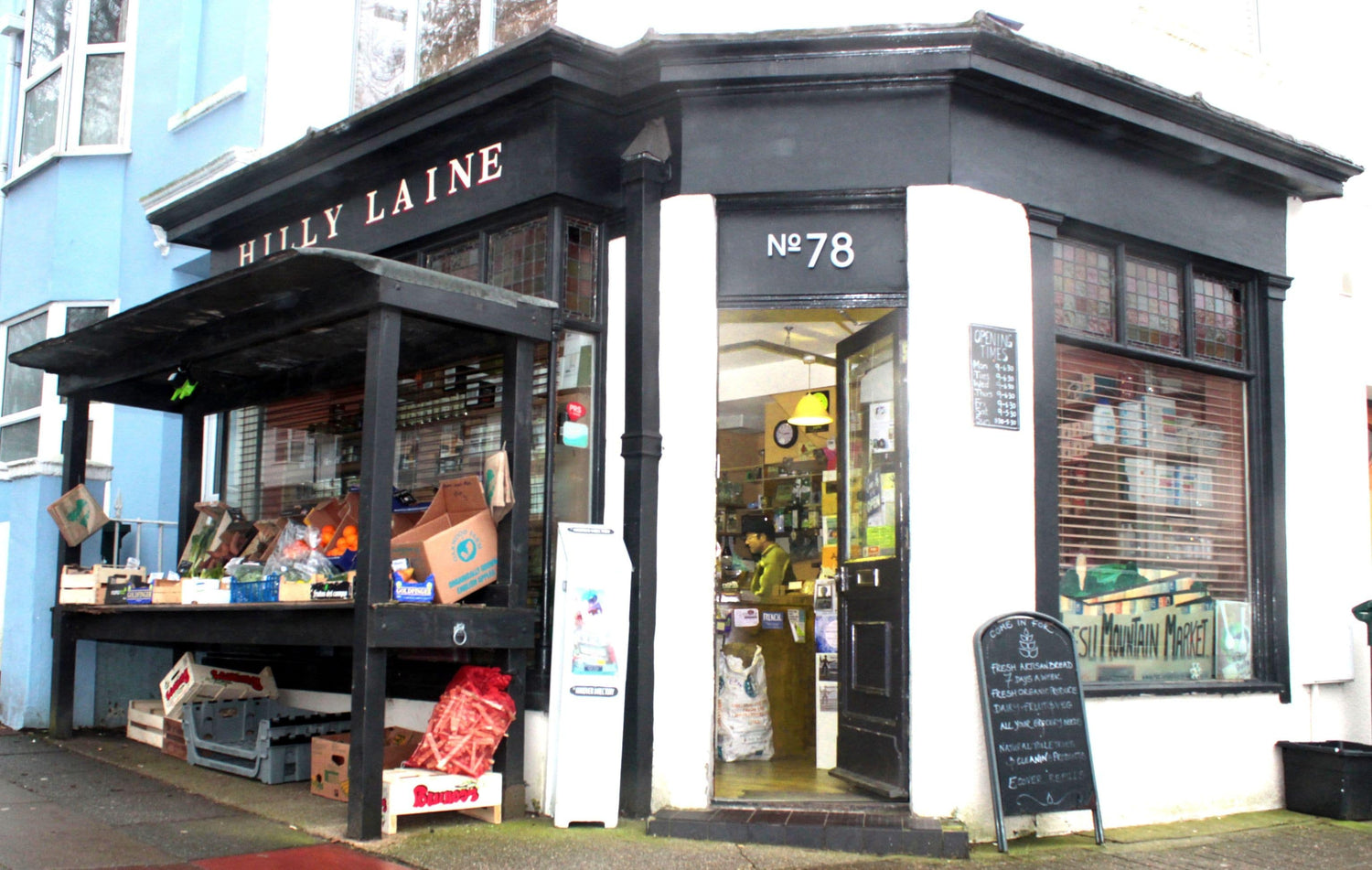 HILLY LAINE
78 Elm Grove, Brighton, UK
A quirky corner shop serving whole foods, fruit & veg to the denizens of Hanover...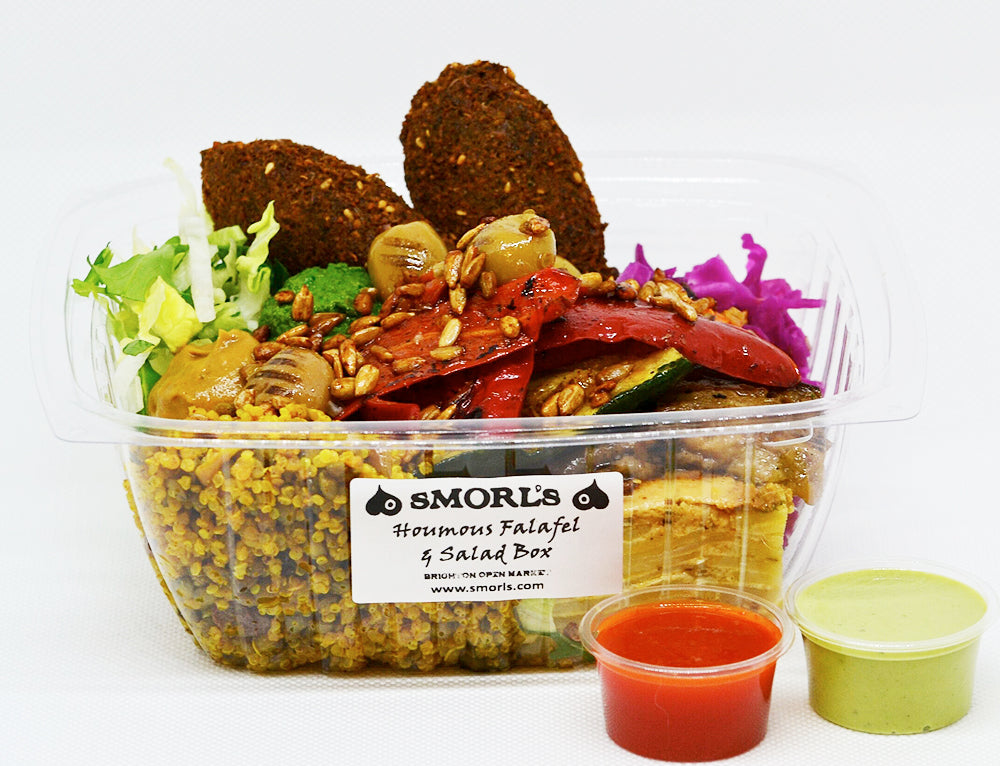 SMORLS
Unit 33-34 Open Market Marshall's Row Brighton BN1 4JU
The Smorl's Kitchen is a Vegan Cafe in the Brighton Open Market, dedicated to all things houmous!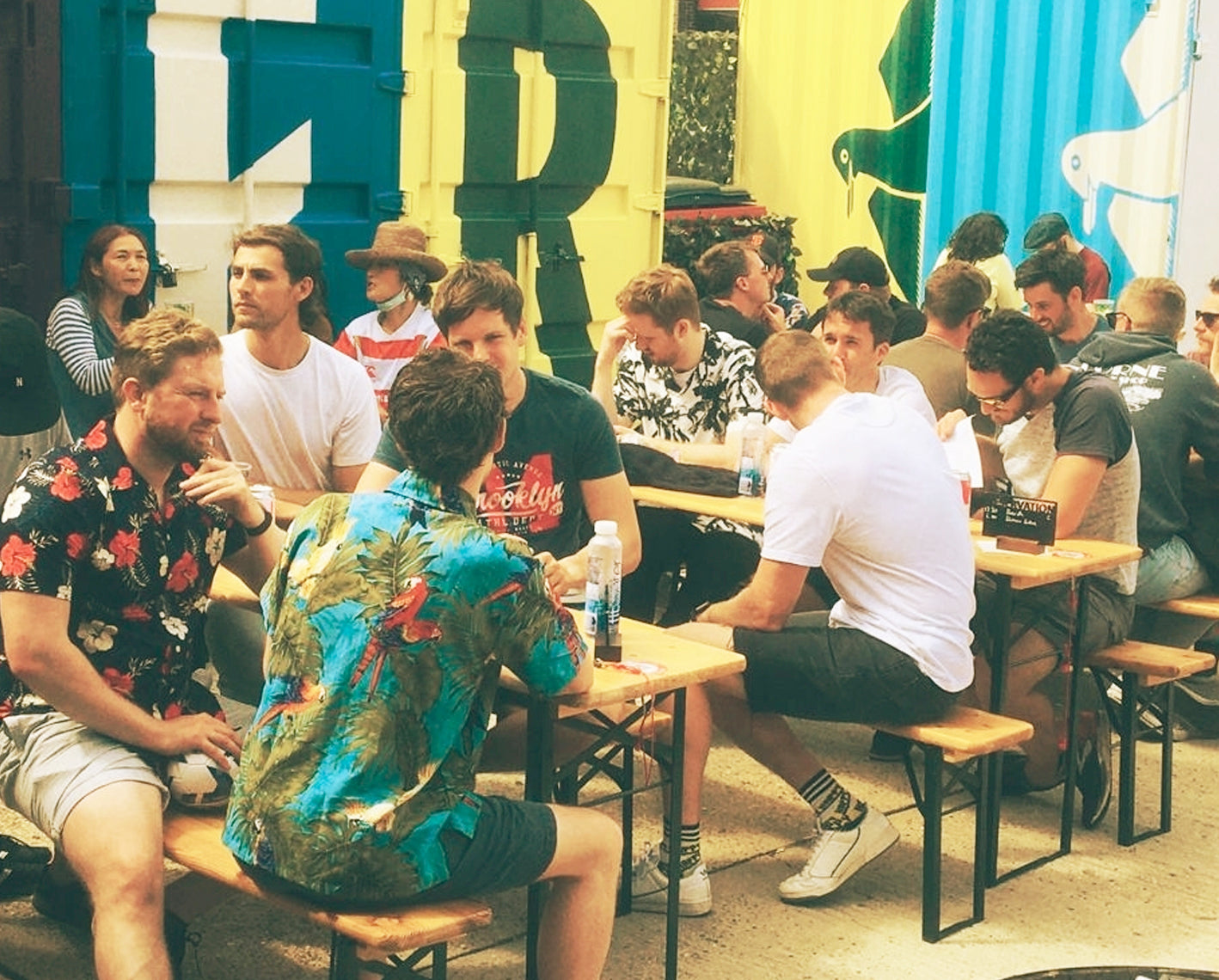 BRIGHTON BIER
10, Bell Tower Industrial Estate, Roedean Rd, Brighton
​Brighton's original craft brewery making Pale Ales, IPA's (West Coast and NEIPA), Porters and Stouts. The guys specialise in building big flavours into beers with high drinkability at sessionable ABV's.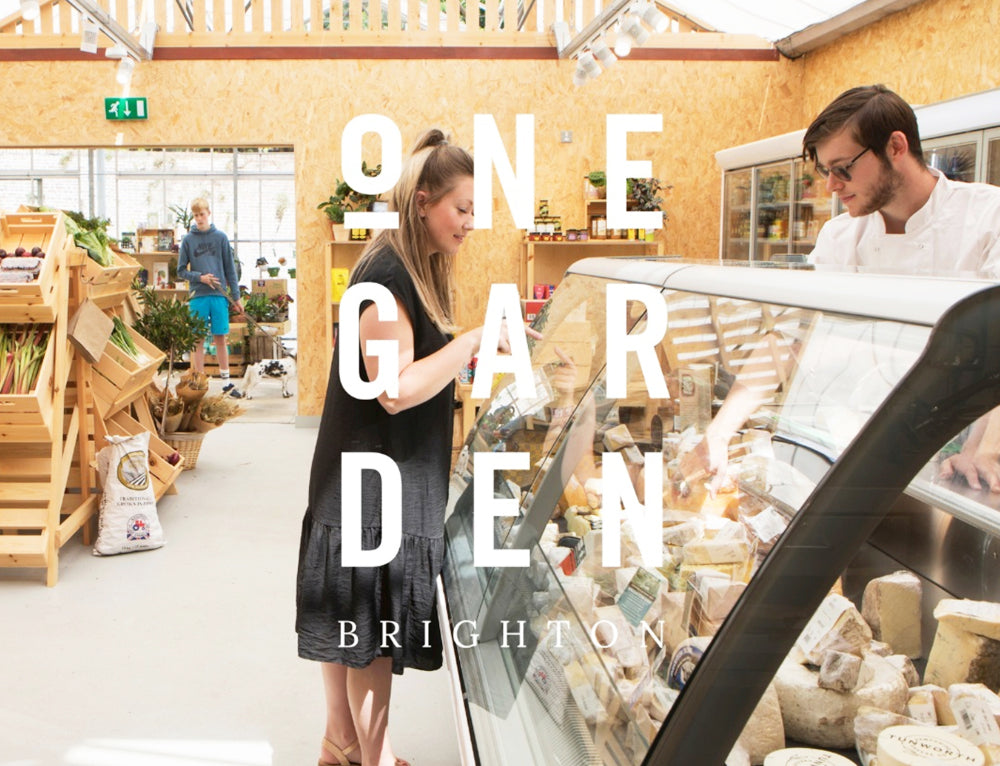 ONE MARKET
Stanmer Park, Lewes Road, Brighton  BN1 9SE
One Market is part of One Garden space in Stanmer Park, a fantastic destination for the whole family to visit with beautifully designed gardens, forest walks, restaurants and weekly organised events for the whole family. The Market offers some of the best produce and craft producers Brighton has to offer.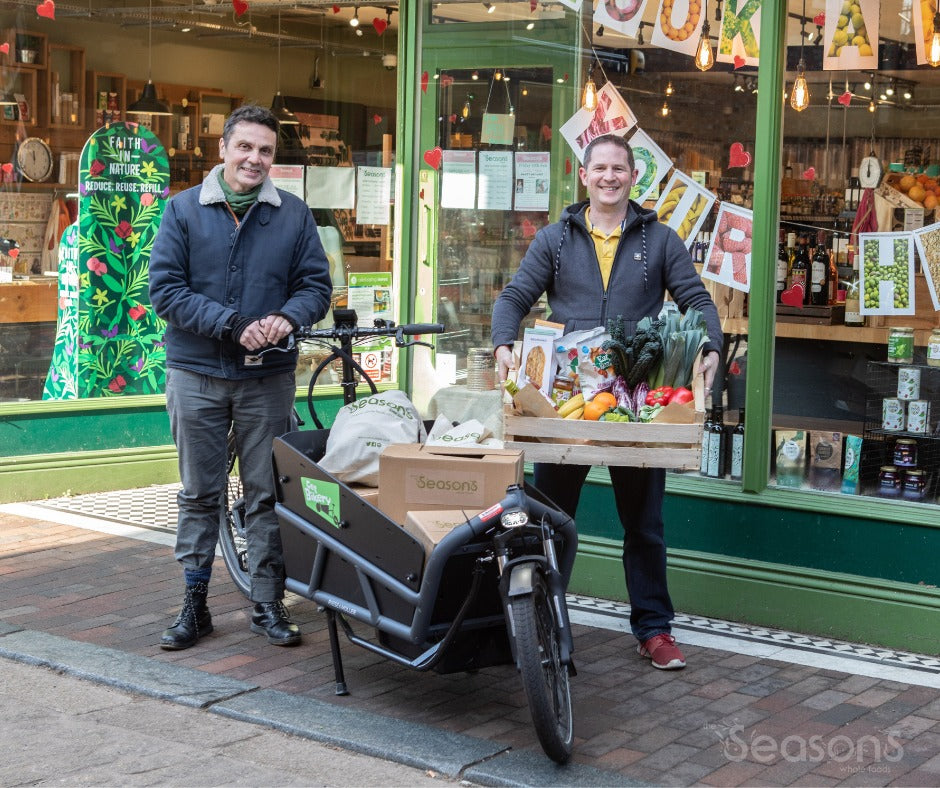 THE SEASONS / LEWES
16-17 Cliffe High Street, Lewes, BN7 2AH
Sister shop to their Forest Row Farm Shop and centred slap bang in the centre of town, #SeasonsLewes is a healthfood store selling an extensive range of high quality fresh & organic foods.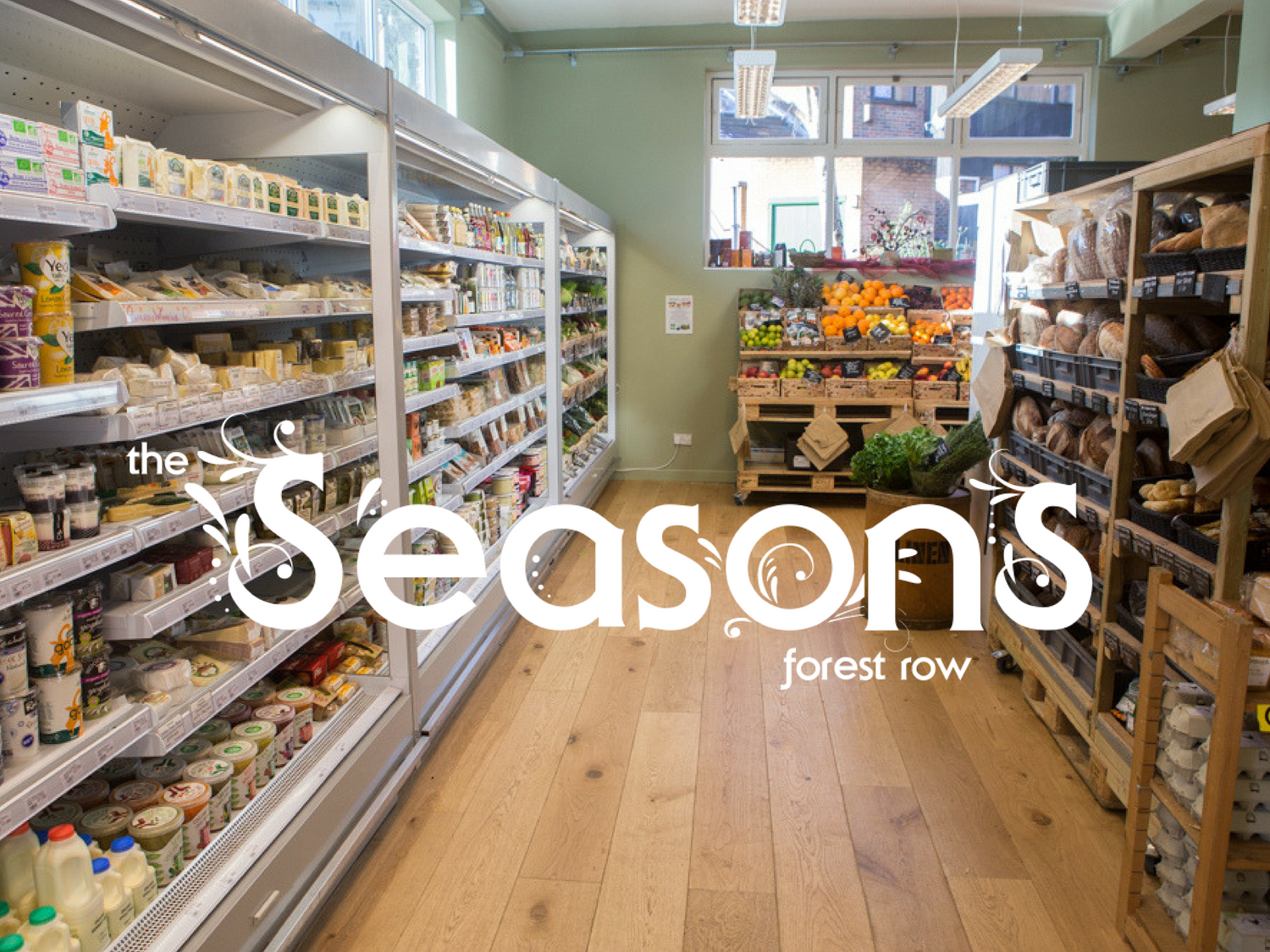 THE SEASONS / FOREST ROW
Medway House, Lower Road, Forest Row RH18 5HE
A fantastic selection of dairy, vegan and essential produce, Seasons Forest Row is a one stop shop for chilled produce from Greater Sussex and beond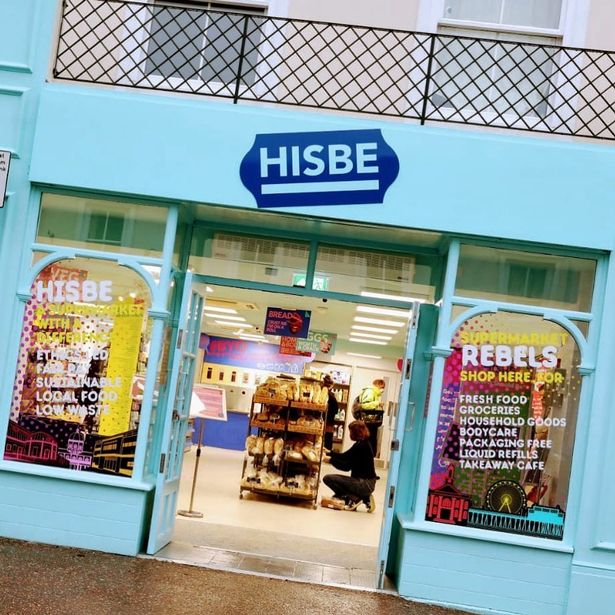 HISBE / WORTHING
HISBE's second store in Worthing - On a vision to smash Britain's out of date supermarket business model and reinvent a new kind. An independent chain of supermarkets powered by people, community spirit, and social enterprise.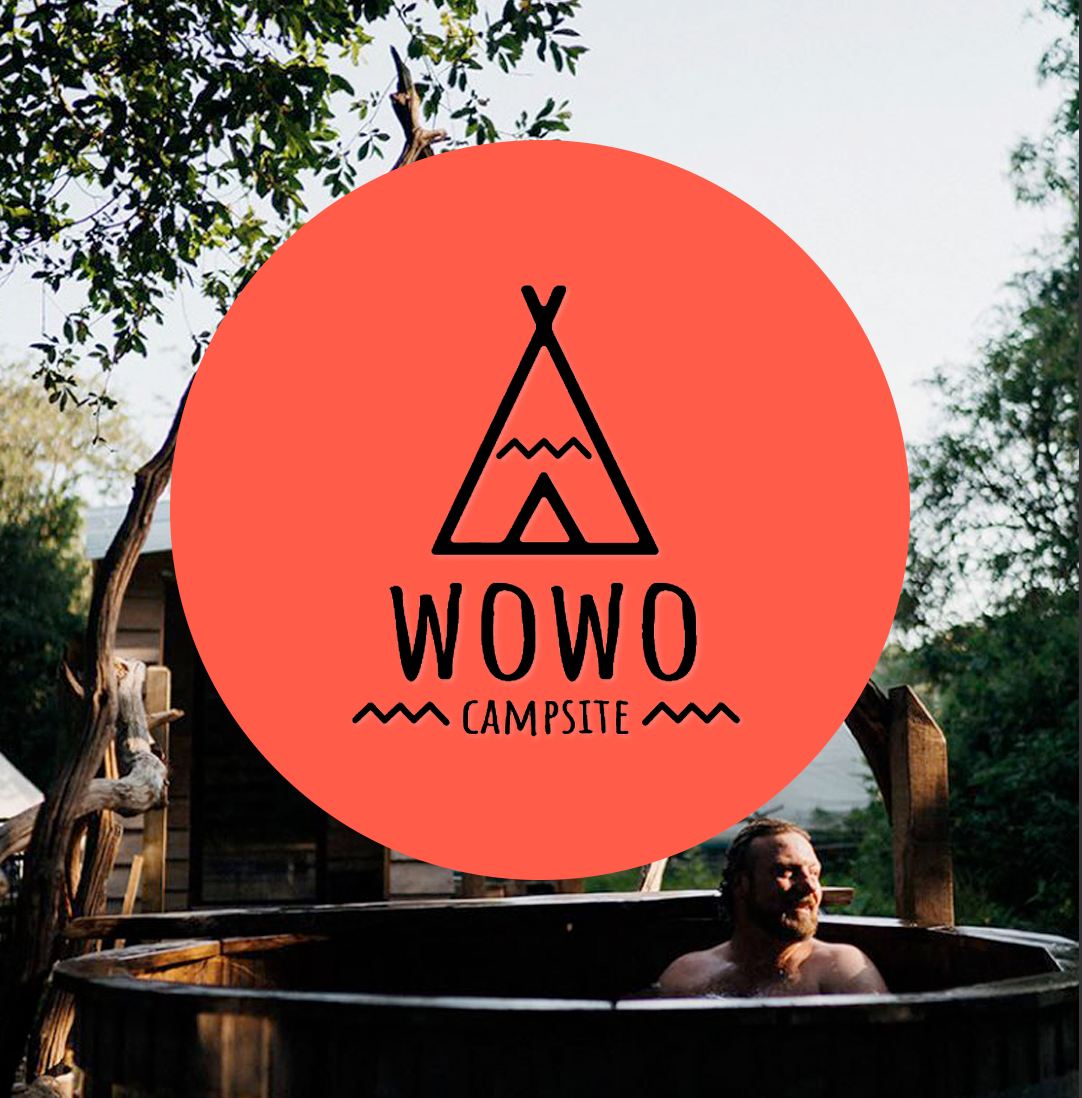 WOWO CAMPSITE
WOWO Campsite are based on a fantastic site in the heart of Sussex. Excellent atmosphere and a beautiful place for families and kids to enjoy the great outdoors. We love it!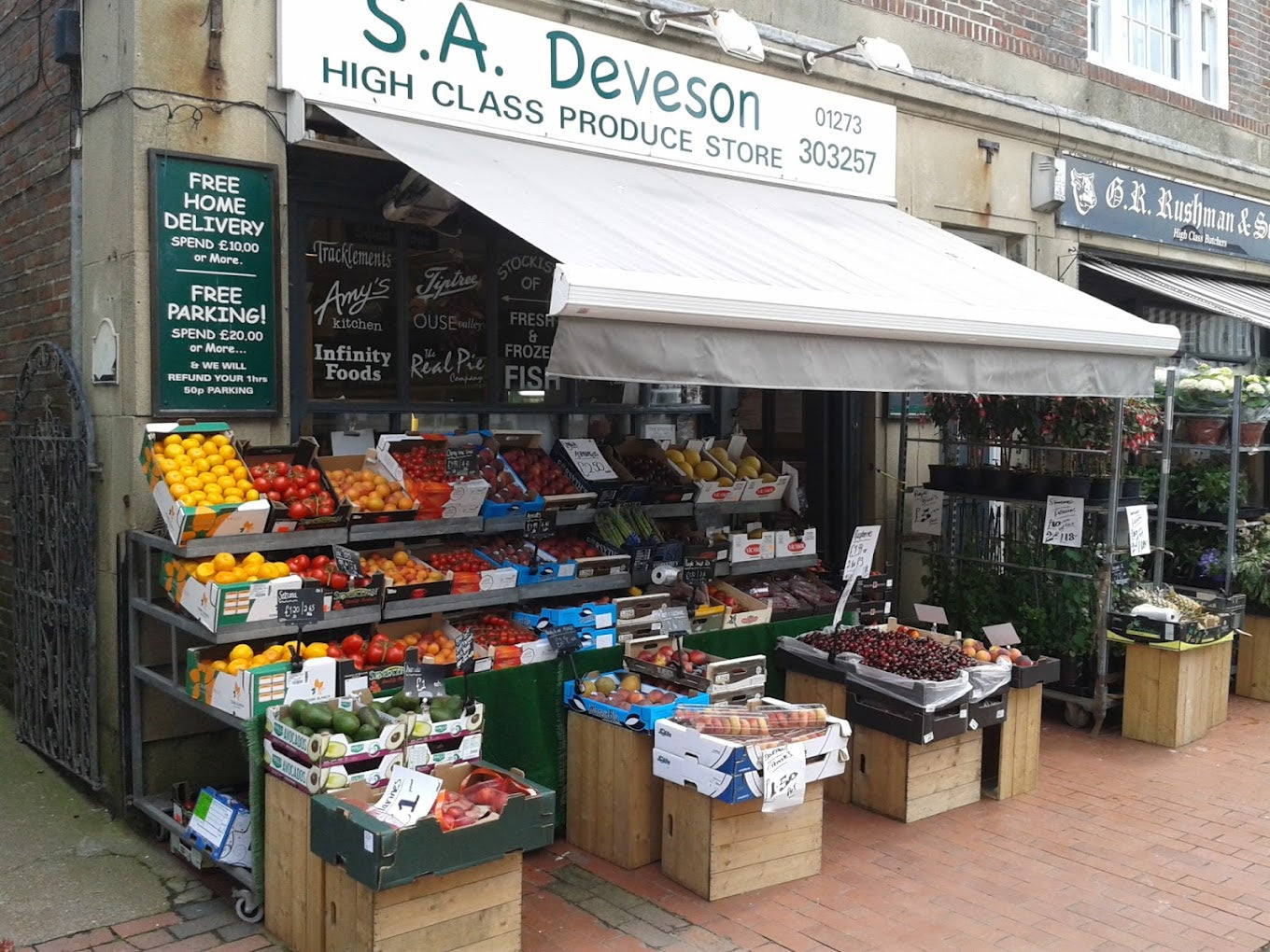 DEVESONS GREENGROCER
Independent High Class Produce Store and Greengrocer serving the local community throughout the deans.
Rottingdean, Saltdean, Ovingdean, Woodingdean.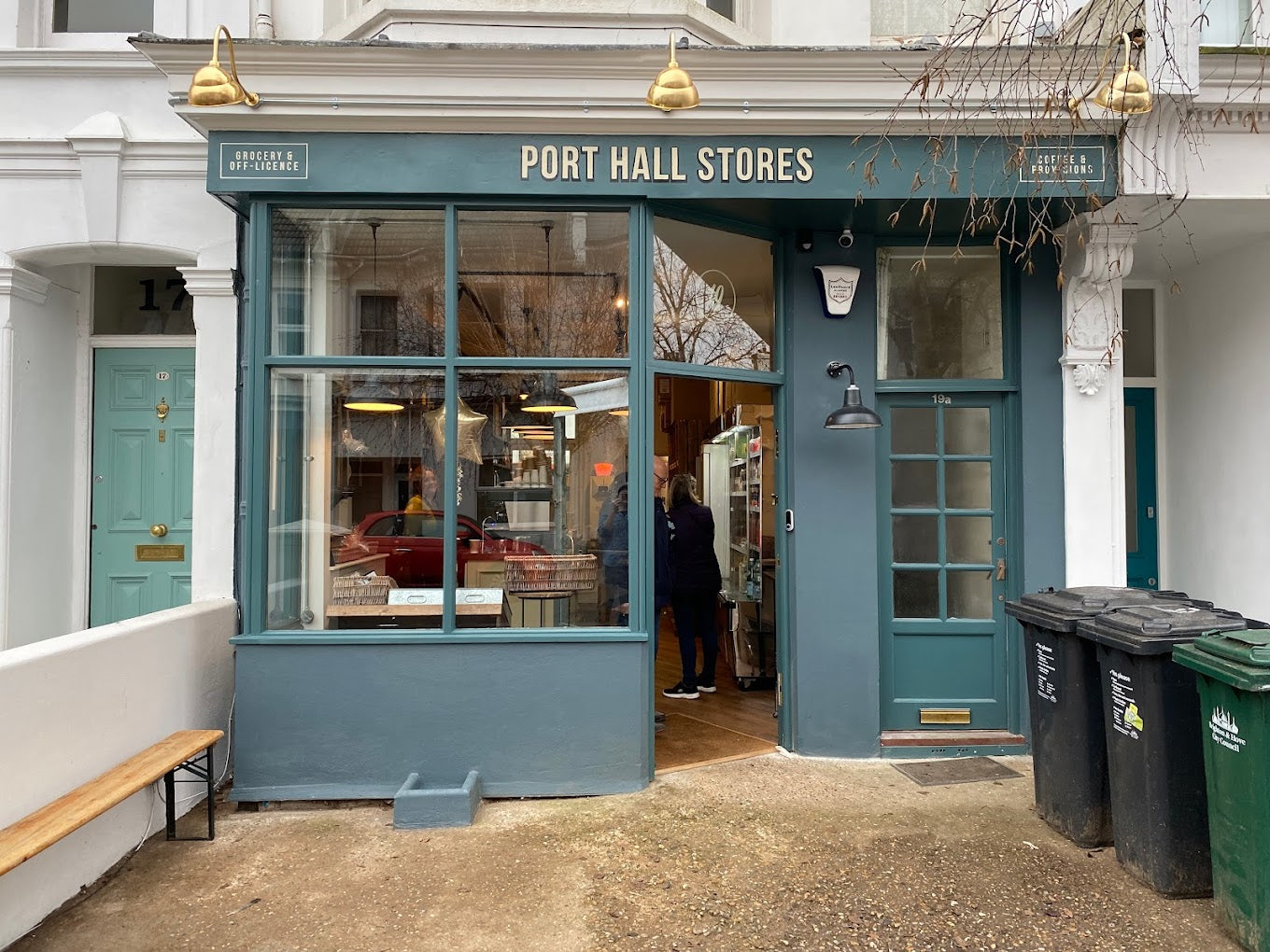 PORT HALL STORES
19 Upper Hamilton Rd, Brighton, Brighton and Hove, Brighton BN1 5DF
A neighbourhood grocery shop that you can visit day or evening for everyday essentials, Sussex-sourced produce, fresh coffee and a carefully curated selection of wines and beers.